Criminal Defense Law Firm in Northwest Arkansas
Defending Clients in Benton County, Washington County & All NWA Since 1988
Whether you have been charged with a misdemeanor or a felony offense, a conviction can result in long jail or prison sentence, as well as other serious penalties. After being arrested in Northwest Arkansas, you should immediately contact Attorney Doug Norwood and his team. He is a former prosecutor with over 30 years of experience. Our entire criminal and DWI defense team has nearly 100 years of combined experience and includes former prosecutors. More than 35,000 people have trusted us to successfully help them with their criminal charges.
We will use our experience, knowledge, and resources to:
Get your entire case dismissed,
Get you a not guilty verdict,
Get you NO jail or prison time,
Get zero or low fines,
Keep a conviction from hitting your record,
Keep you from going to court,
Keep your gun rights and voting rights
Our Northwest Arkansas criminal defense lawyers know what police can and will do, and we know how to fight back to protect your rights and your future. Our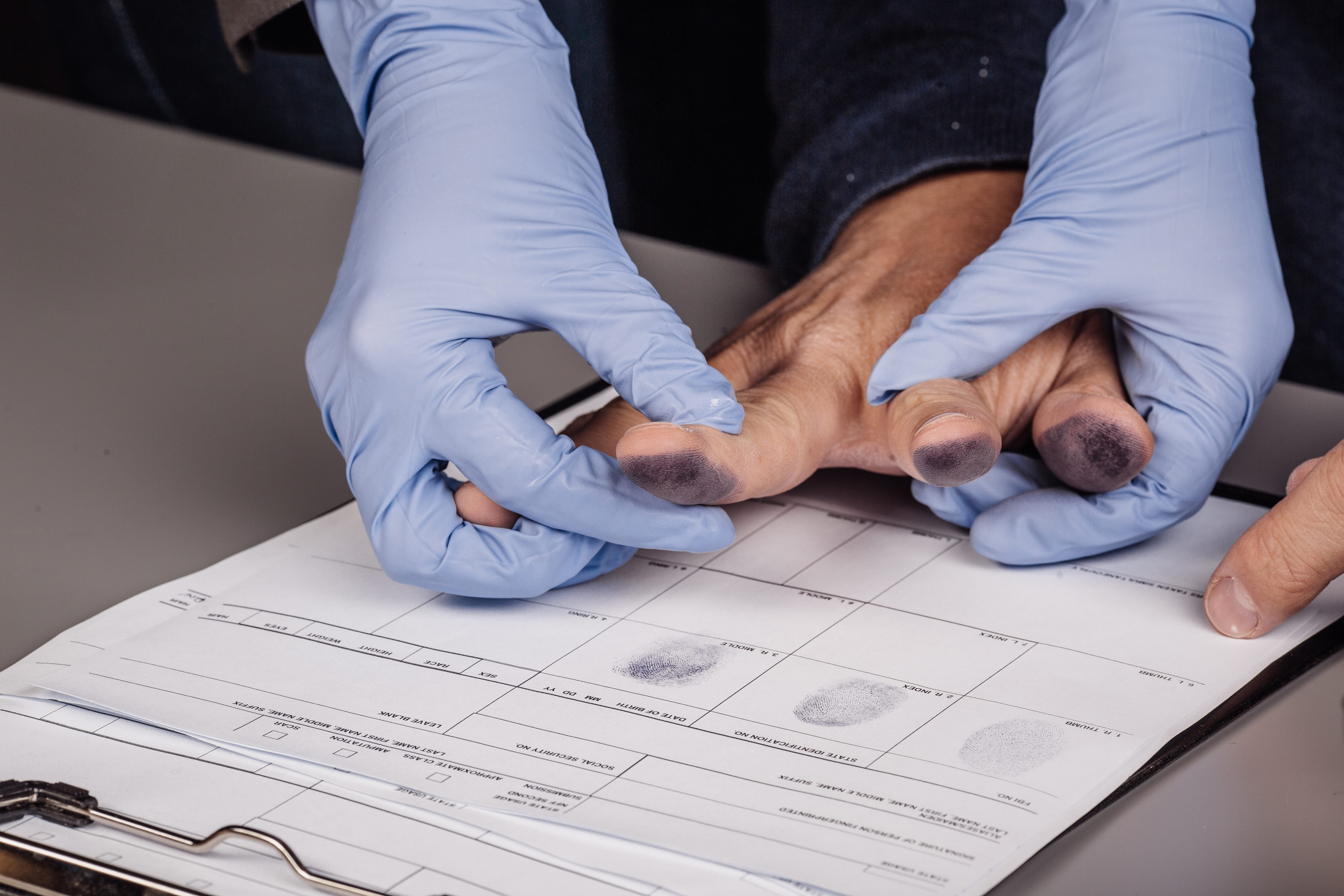 experience helps us find many police mistakes and other problems with the prosecutor's case. We have gotten our client's results in the above- list tens of thousands of times. That is one reason why people of Northwest Arkansas voted us BEST NWA CRIMINAL LAWYER, NWA Democrat-Gazette, and why we have hundreds of 5-star reviews from our happy clients.
When you schedule a free visit, you will learn about our reasonable fees, affordable payment plans, and low down payments (Visa/MasterCard/Discover accepted).
Criminal Cases We Handle
Our NWA criminal defense attorneys handle the following types of criminal cases:
Domestic Violence
Juvenile Offenses
Federal Crimes
Warrants/Bench Warrants
Call Norwood & Norwood, P.A. today at (479) 235-4600 or contact us online for a completely free office visit at our criminal defense law firm in Northwest Arkansas.
There Is No Substitute for Experience
Put simply, criminal charges pose a serious threat to your future. You can't afford to leave your future up to chance. At Norwood & Norwood, P.A., we believe that, when it comes to navigating the criminal justice system, there is no substitute for experience. The law is incredibly vast, detailed, and technical; you need a team of NWA criminal defense attorneys who not only understands the law but also how to use it effectively to your advantage.
At Norwood & Norwood, P.A., our NWA criminal lawyers have:
Handled more than 35,000 criminal cases
Handled over 11,000 DWI/DUI cases
Nearly 100 years of combined legal experience
Past experience in prosecution
A proven track record of success
Our firm has been named one of the Best Law Firms in Arkansas by U.S. News & World Report. Our founding attorney, Doug Norwood, has received prestigious awards and recognition, including an AV Preeminent® Rating from Martindale-Hubbell®, recognition in Best Lawyers in America®, and multiple Best Criminal Law/DWI Lawyer in Arkansas awards from the Arkansas Times.
No matter the charges you are facing, Norwood & Norwood, P.A. has the experience, resources, and skills to help. We employ a team-based approach to criminal defense, seeking the strongest possible strategy for your unique situation.
Contact Our Criminal Defense Law Firm Today
At Norwood & Norwood, P.A., our Northwest Arkansas criminal defense lawyers believe in making our legal services accessible. To that end, we offer a completely free first consultation, with no obligation to hire our firm. We also provide reasonable rates and payment plans, and we have several office locations to better serve our clients. We are available for same-day appointments upon request. Check out some of our recent case results!
Speak to an experienced criminal defense attorney at our firm today. Request a free office visit today. We have offices in Bentonville, Fayetteville, Rogers, or Springdale. Call (479) 235-4600 or contact us online.
Local Resources
Over 25,000 Cases Won and Dismissed
Possession - Meth Dismissed

DWI - BAC .17 Not Guilty

Aggravated Assault Dismissed

Delivery - Controlled Substance Dismissed

Domestic Battery Dismissed

DWI – BAC .22% Not Guilty

Possession - Pills Dismissed

Terroristic Threatening Dismissed

Residential Burglary Dismissed

DWI - Drugs Not Guilty

Possession - w/ Intent to Deliver Drugs Dismissed

Aggravated Assualt Dismissed

Domestic Assault Dismissed

Drive on Suspended DL Dismissed

DWI - BAC .18 Not Guilty

Forgery Dismissed

Delivery - Controlled Substance Dismissed

Aggravated Assault Dismissed

Domestic Battery Dismissed

Domestic Assault 2nd Degree Dismissed

Possession - w/ Intent to Deliver Dismissed

Domestic Battery 3rd Degree Dismissed

Domestic Battery Not Guilty

Domestic Assault Not Guilty

Aggravated Assault Dismissed

Delivery - Controlled Substance Dismissed

Possession - Marijuana Dismissed

Possession - Pills Dismissed

Possession - Meth Dismissed

Battery in the 2nd Degree Dismissed

Possession - Marijuana Dismissed

Aggravated Assault Dismissed

DWI – BAC .15 Not Guilty

Shoplifting Kept Off Record

Battery 3rd Degree Dismissed

Aggravated Assault Dismissed

Battery Not Guilty

Domestic Battery 3rd Degree Dismissed

Domestic Assault Dismissed

Battery Dismissed

Domestic Battery Dismissed

Drive on Suspended DL Dismissed

Terroristic Threatening Dismissed

Sex Assault Dismissed

Possession - Drug Paraphernalia Dismissed

Domestic Battery Dismissed

Possession - Controlled Substance Dismissed

Residential Burglary Kept Off Record

Possession - Ecstasy Dismissed

Possession - Pills Dismissed

Possession - Meth Kept Off Record

Possession - Marijuana Dismissed

Possession - w/ Intent to Deliver Dismissed

Possession - Mushrooms Dismissed

Possession - Drugs & Firearm Dismissed

Rape Dismissed

Delivery of a Controlled Substance Dismissed

Criminal Mischief Dismissed

Possession - Drug Paraphernalia Dismissed

Theft of Property Dismissed
Opinions that Matter
Hundreds of 5 Star Reviews
⭐⭐⭐⭐⭐
- Jack

- Mike

- Maria

- Ricky

- Taylor

- Timothy

- Anonymous

- Ann

- Sam

- Al

- Herman

- Jeff

- Bill

- A.R.B.

- Jose

- Pat

- Paul

- Jackson

- Lee

- Jamie

- Rambo

- Robin

- Jennifer

- Nathan

- Tony

- Carol

- Larry

- Asron

- Lance

- Caitlin

- Alex

- Bruno

- Chris

- Scott

- John

- Ed

- Wade

- Mike

- Kara