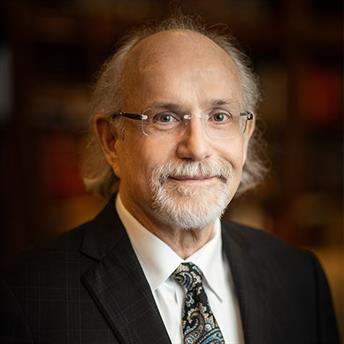 Doug Norwood Founding Partner & Lead Litigation Attorney
Bio
Meet Doug
For over 30 years, former prosecuting attorney Doug Norwood has devoted his legal career to defending the people of Northwest Arkansas against criminal charges. He started his firm as a solo attorney handling all kinds of legal matters. Doug quickly decided that DWI and criminal defense were the only kinds of cases he wanted to handle. During his time in practice, he has hand-picked a team of highly skilled litigation attorneys whom he leads. Doug and his team have defended more than 35,000 criminal cases, including thousands of felonies and more than 11,000 DWI cases.
Doug originally hails from North Florida, where he attended Florida State University and received a Bachelor of Science in Criminology. He moved to Fayetteville in the early 1980s to attend the University of Arkansas, where he received his law degree. He worked as a prosecutor upon graduation from law school and, in 1988, he opened his own DWI and criminal defense practice. His wife, Cathy, joined him as a law partner in 1995.
For 10 consecutive years, Doug has been selected for inclusion in the Super Lawyers® list for the Mid-South Region. Super Lawyers® also chose Doug to be one of the top 50 lawyers out of over 10,000 lawyers in Arkansas. In addition, on two occasions, he has been named by the Arkansas Times as one of the Best Criminal Law/DWI Lawyers in Arkansas. He also won top honors in the NWA Democrat-Gazette's Best of NWA – Best Criminal Defense Lawyer. Doug has twice been named the Champion of Justice by the Arkansas Association of Criminal Defense Lawyers and has been the recipient of the Arkansas Bar Association's Lawyer Community Legacy Award. Doug has also received the coveted Martindale-Hubbell® AV Preeminent® Rating, which sets him apart as one of the Preeminent® Lawyers in his field of criminal defense and DWI law. In addition, he maintains the highest ranking an attorney can achieve on Avvo, one of the leading lawyer referral sites in the country.
Doug was one of the founding members in establishing the Arkansas Association of Criminal Defense Lawyers and has served as a board member and president of that association. He is certified to administer the National Highway Traffic Safety Administration Field Sobriety Tests and has had training on the Intoximeter EC/IR II. This is the blood alcohol content (BAC) testing device for DWI cases required for all police agencies in Arkansas.
Not only is Doug an accomplished trial lawyer, he also is a dedicated researcher in the area of criminal and DWI defense. His tries to read every DWI and criminal case in the country, and he is well-known by his peers as one of the most knowledgeable attorneys in the area of DWI and criminal defense law. Doug is often asked to speak to and teach other lawyers around the country. He has written two criminal law books that are used by lawyers throughout the United States: Prosecutorial Misconduct in Closing Arguments and Constructive Possession in Criminal Law.
Doug has successfully argued many cases before the Arkansas Supreme Court, impacting current law in Arkansas. He has also successfully argued cases at the 8th Circuit Court of Appeals in St. Louis, Missouri. Despite his accomplishments and level of skill, Doug does not confine his legal practice only to high-profile cases and wealthy clients. From the day he opened the doors to his own practice in 1988, he has made it his mission to make the highest level of criminal defense available to anyone in Northwest Arkansas who has been charged with a crime, regardless of the depths of their pockets.
Doug firmly believes that everyone charged with a crime is innocent until proven guilty and entitled to the best legal defense possible. For that reason, he offers a free initial visit to discuss your case with absolutely no obligation to hire his firm, as well as reasonable fees and payment plans.
Norwood & Norwood, P.A. has either won or negotiated dismissals for many thousands of charges for their clients and most of their clients never go to jail. Doug's DWI and criminal defense team has proven many thousands of times that, just because you have been charged with a crime, it doesn't mean you will be convicted of that crime!
Education
University of Arkansas: J.D.
Florida State University: B.S., Criminology
Awards & Accolades
Selected for inclusion in the Super Lawyers® list for the Mid-South Region
Named among the top 50 lawyers out of over 10,000 lawyers in Arkansas by Super Lawyers® 3 Times
Named one of the Best Criminal Law/DWI Lawyers in Arkansas by the Arkansas Times
Won top honors in the NWA Democrat-Gazette's Best of NWA – Best Criminal Defense Lawyer
Named two-time Champion of Justice by the Arkansas Association of Criminal Defense Lawyers
Received the Arkansas Bar Association's Lawyer Community Legacy Award
Earned an AV Preeminent® Rating from Martindale-Hubbell® in Criminal Defense/DWI Law
Received the highest possible rating on Avvo
Professional Memberships & Affiliations
Arkansas Association of Criminal Defense Lawyers: founding member; board member; president
Certifications & Training
Certified to administer the National Highway Traffic Safety Administration Field Sobriety Tests
Intoximeter EC/IR II training
Publications
Prosecutorial Misconduct in Closing Arguments
Constructive Possession in Criminal Law
"I love using the law to find mistakes the police make that allow us to negotiate a dismissal or achieve a not guilty for our clients. Every mistake we can identify in a case helps us get great results for our clients. Cathy and I have worked hard to build a criminal defense team that effectively achieves great results for the people who put their faith in us to help them."
Video