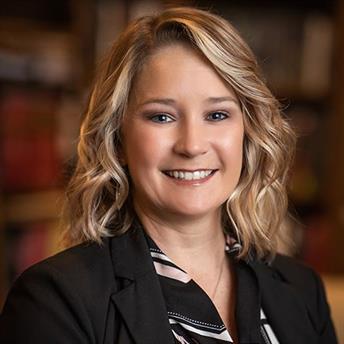 Angela Hyde Partner & Litigation Attorney
Bio
Meet Angela
Angela Hyde worked as a prosecuting attorney in Northwest Arkansas for many years, where she prosecuted cases in Washington County Circuit Court, Fayetteville District Court, Springdale District Court, Elkins District Court, and Prairie Grove District Court, among others. She has an intimate and extensive knowledge of criminal law and the procedures that prosecutors and law enforcement officers use to try to convict people of criminal charges. Angela has spent many hours in the courtroom negotiating and trying criminal cases. Using this courtroom experience, she fights vehemently for her clients at Norwood & Norwood, P.A.
Doug Norwood hand-picked Angela to be on the Norwood & Norwood, P.A. felony, DWI, and criminal defense legal team after several years of observing her skills as a prosecuting attorney. Angela agreed to join the law firm partially because, while serving as a prosecutor and dealing with Norwood & Norwood, P.A. on hundreds of cases, she admired how hard the firm fought for their clients.
Angela earned her undergraduate degree in Criminal Justice from the University of Arkansas and continued her post-graduate education by earning a law degree from the University Of Arkansas School of Law in Fayetteville. While in law school, Angela began working with the Innocence Project and continued to do so after graduation. Angela remains active in the Washington County and Benton County bar associations, including serving as a guest speaker at a DWI seminar. She maintains her memberships in the Arkansas Bar Association and Arkansas Association of Criminal Defense Lawyers.
While a native of Searcy, Arkansas, Angela has lived in Northwest Arkansas since 2001. She enjoys spending time with her family, relaxing in her garden, and continuing to cheer for the Razorbacks.
Education
University of Arkansas School of Law, Fayetteville: J.D.
University of Arkansas: undergraduate in Criminal Justice
Professional Affiliation
Arkansas Association of Criminal Defense Lawyers – Board Member
Benton County Bar Association Member
Washington County Bar Association Member
Arkansas Bar Association Member
Licensed in the federal Western District of Arkansas
Awards
"As a criminal defense attorney, I have the privilege of making sure that our clients aren't being taken advantage. I highlight their good qualities to the prosecutor and use my knowledge of the law to get great results on their criminal case. With each passing year, I become more and more passionate about helping people charged with a crime."