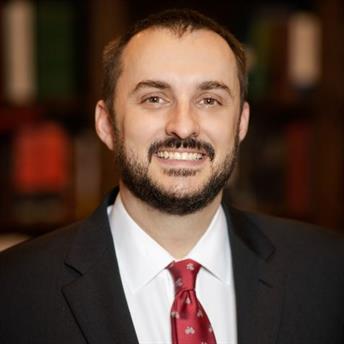 Brad Carlton Litigation Attorney
Bio
Brad has been working for years representing clients charged with misdemeanors and felonies. During that time, he has worked diligently to defend thousands of clients. Brad believes that criminal defense work can be both rewarding and humbling. His experience in some of the busiest courts in Arkansas has allowed him to work on all kinds of criminal cases, from minor traffic offenses to more serious felonies, including rape and aggravated robbery charges. Having grown up in a family with other attorneys, he knows how hard you have to work to win cases. Brad believes that through hard work and intelligence, you can create the little bit of luck that, combined with skill, is sometimes needed to win a case.
Brad was picked by Doug and Cathy Norwood to join their team after hearing about how hard he worked to defend his clients and the outcomes he had been able to achieve for them.
Brad received both his undergraduate and law degrees from the University of Arkansas. While in law school Brad clerked for a defense and immigration attorney in Springdale and enjoyed the fast-paced and complicated work in which that entails. After law school, Brad decided to try the corporate world for two years, before realizing something was missing. He then decided to use his law degree to defend people who needed someone to fight for them.
In his free time, Brad enjoys camping and hiking with his wife and two dogs, cooking, and cheering on the Razorbacks.
Awards
2022 Super Lawyers Rising Star
Education
B.A. University of Arkansas-Fayetteville
J.D. University of Arkansas-Fayetteville
Professional Affiliations
Benton County Bar Association Member
Arkansas Association of Criminal Defense Lawyers - Board Member
"The criminal justice system is oftentimes unbalanced in favor of the prosecution. The prosecutor holds most of the cards. I work hard to level the playing field for my clients, and make sure that my clients get a great result."